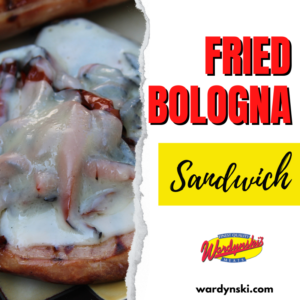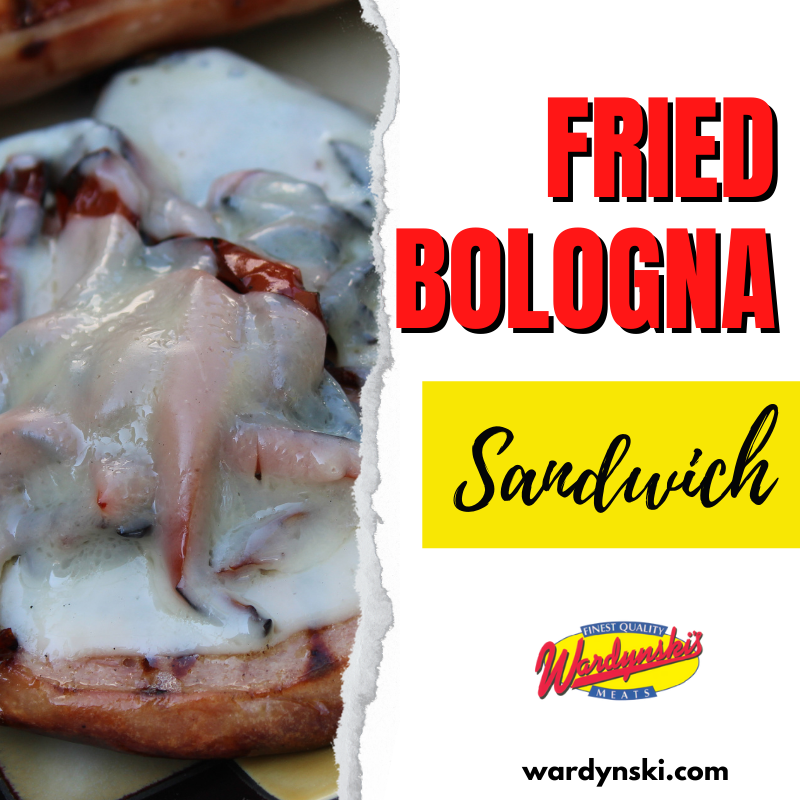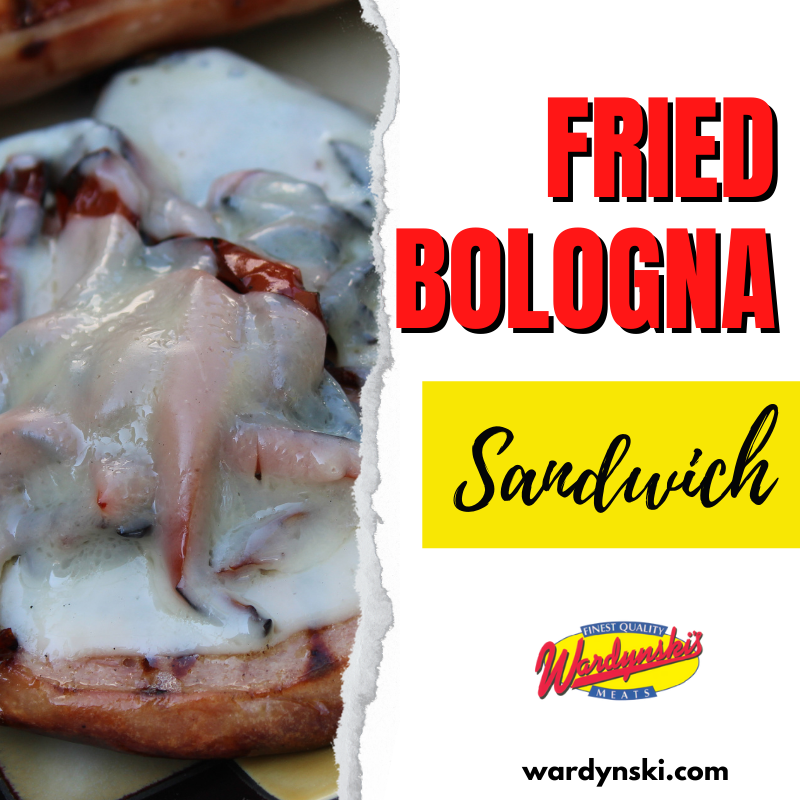 Sliced Wardynski bologna (could be thin or thick, to your taste)
1 cup peppers and onions, sliced
Cheese of your choice
Roll 
Heat a frying pan over medium heat. Cut a slit in the middle of the slices of bologna and lay them in the frying pan. (Remember the slit or you will end up with a giant air pocket in the middle).
Add 1 tbsp of butter to another pan over medium heat. Add thinly sliced peppers and onions and cook until caramelized.
Once the bologna is a little charred on both sides, remove from the pan and add to a roll. Top with the peppers and onions and a slice of cheese. Popular cheese include American cheese, Provolone cheese, or Jalapeno cheese.