When it comes to hot dogs, we are proud to offer a wide range of products to suit every taste! From gourmet flavors to all natural hot dogs, we are certain that your family will enjoy cooking up one of the best hot dogs in town!
Natural Casing Hot Dogs (King of the Road)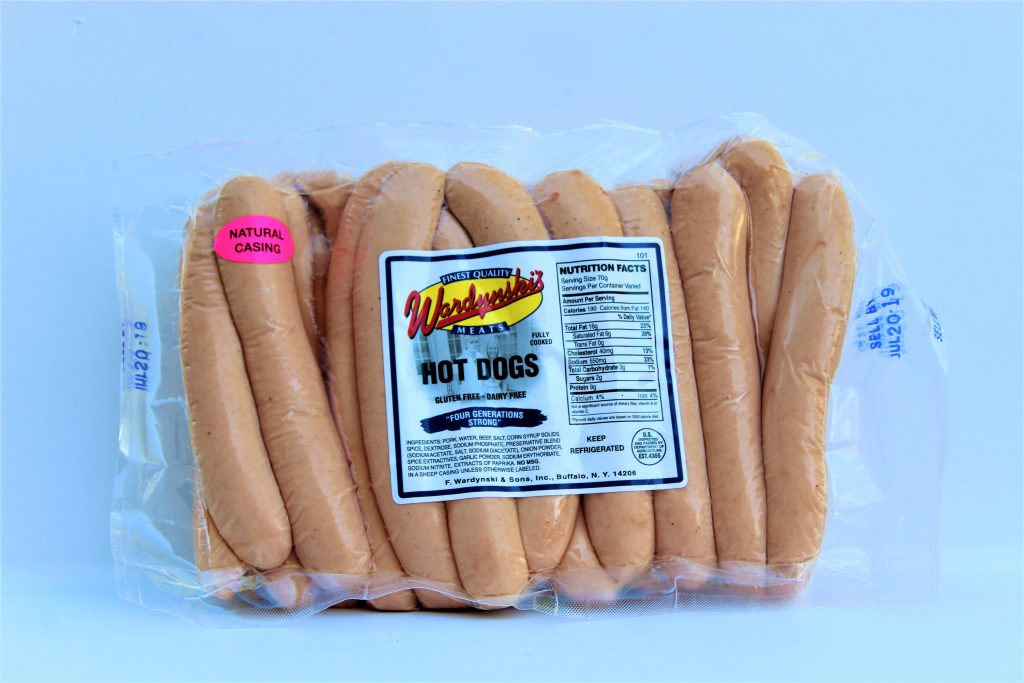 Our "King of the Road" dog is a pork and beef hot dog with a traditional casing that is made from small intestines of sheep. These hot dogs have a firmer texture and the snap that you are looking for. They are old fashioned favorites that have no gluten, soy or MSG. The NC hot dogs come in 1lb and 5lb packages, or in a foot long style in the 1.5 lb packages.
Tender Casing Hot Dogs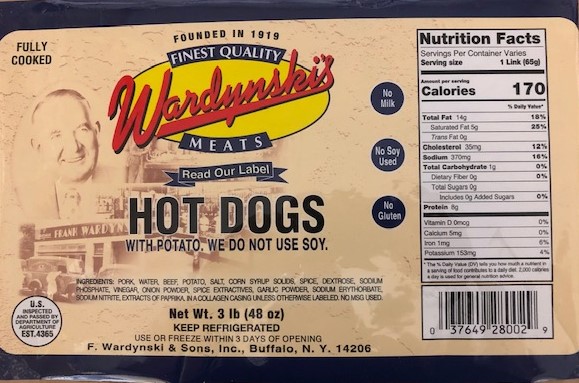 TC hot dogs are flavorful pork and beef hot dogs that come in a tender collagen casing. Compared to many other TC hot dogs, we can boast that we have no gluten, MSG, soy or other allergens. Each hot dog has only 370 grams of sodium. These can be found in 1lb or 3 lb packages.
Skinless Hot Dogs
Our skinless hot dog is made with pork and beef and a flavorful spice mix. These hot dogs are excellent grilled, broiled or boiled with your favorite toppings. They can be found in stores in 1lb packages, and are available in bulk for food service.
Shelly Skinless Hot Dogs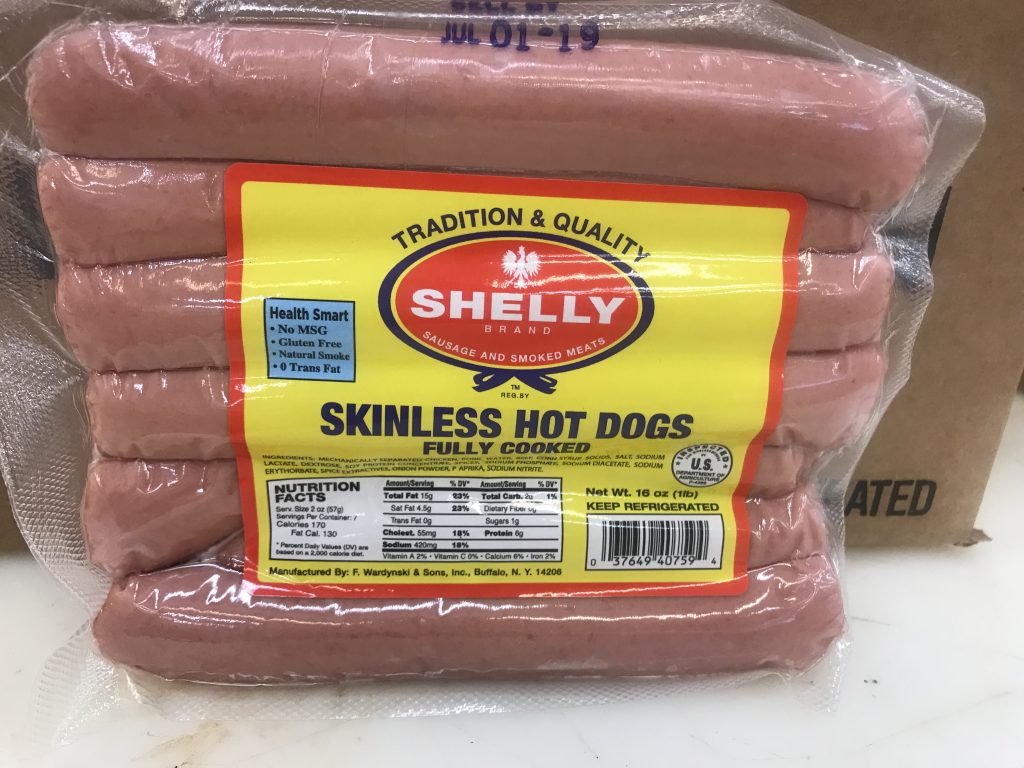 These chicken and pork hot dogs have a mild flavor and value price tag. Perfect for those looking for a subtle tasting hot dog. They are available in stores in 1 lb and 3 lb packages.
All Natural Hot Dogs
Our All Natural Hot Dogs are made with fresh ingredients while still providing the old fashioned taste that you know and love. They are pork and beef hot dogs in a natural casing, and they can be found in stores in 1 lb packages. They contain No Nitrates, No Nitrites, No MSG, No Gluten, No Preservaties and No artificial ingredients. Click here to check out more of our all natural products!
Gourmet Hot Dogs
Jalapeno & Cheese Hot Dogs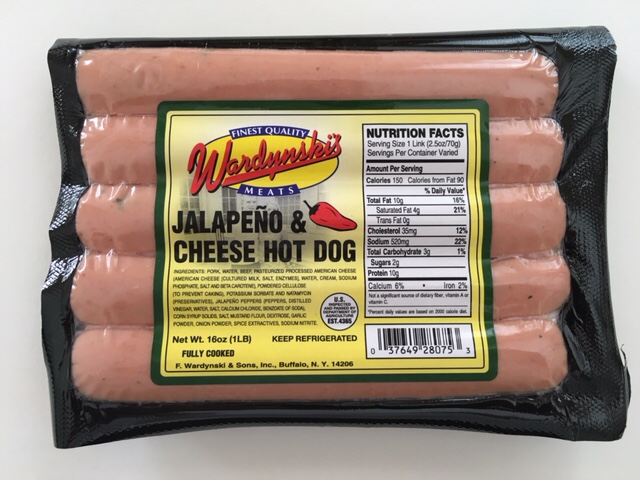 If you're a fan of a little spice, then our Jalapeño & Cheese hot dogs are sure to hit the spot! We filled our popular skinless hot dogs with delicious bits of jalapeño and high melt cheddar cheese (so it doesn't melt out). These are a delicious update to your traditional summer favorite!
Hot Dog with Cheese and Onion
Do you like topping your favorite Wardynski hot dog with onions? This natural casing hot dog is made with pork and beef, and enhanced with the flavor cheese and onions. We use high melt cheddar cheese and bits of onion, which allows the cheese to stay creamy but not cook out! These flavorful hot dogs can be found in the 1 lb packages and are made for summers only.