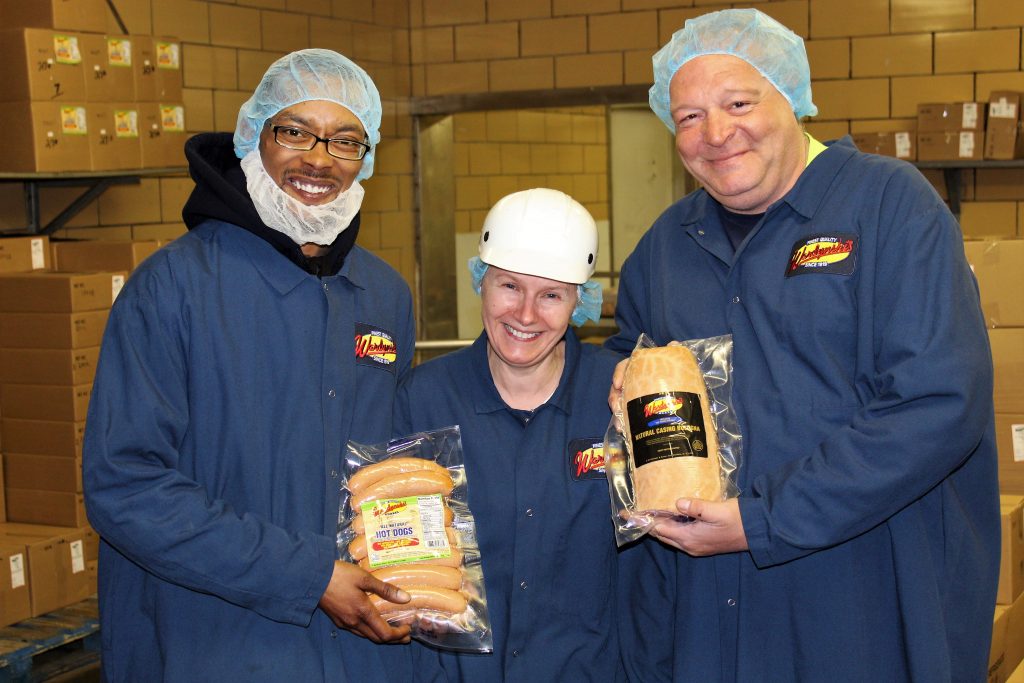 We offer a wide range of delicious products that are sure to become part of your family traditions. With 100 years of experience behind us, we know how to be both nostalgic and innovative and bring your family the best products.
Check out all of our popular hot dog products. From various casings to gourmet flavors, there is something for everyone. Click here to read more about them!
We are famous for our Polish sausages, but we have more sausages in our line up as well! Click here to see the full list!
Part of our innovation has been creating a line of all natural products that consumers have been asking for. Click here to learn more about the products in this line!
Bologna
"Don't give me that Baloney, I want Wardynski's!" Our bologna has been a favorite for generations!
Liver Sausage
We offer a range of options when it comes to our liver sausage, also known as liverwurst.
Old World Favorites
We are proud of our heritage and history, so we still make the traditional favorites, including knockwurst, kiszka, head cheese, Kk sausage, beer salami, ham sausage, ring bologna and ring liver.