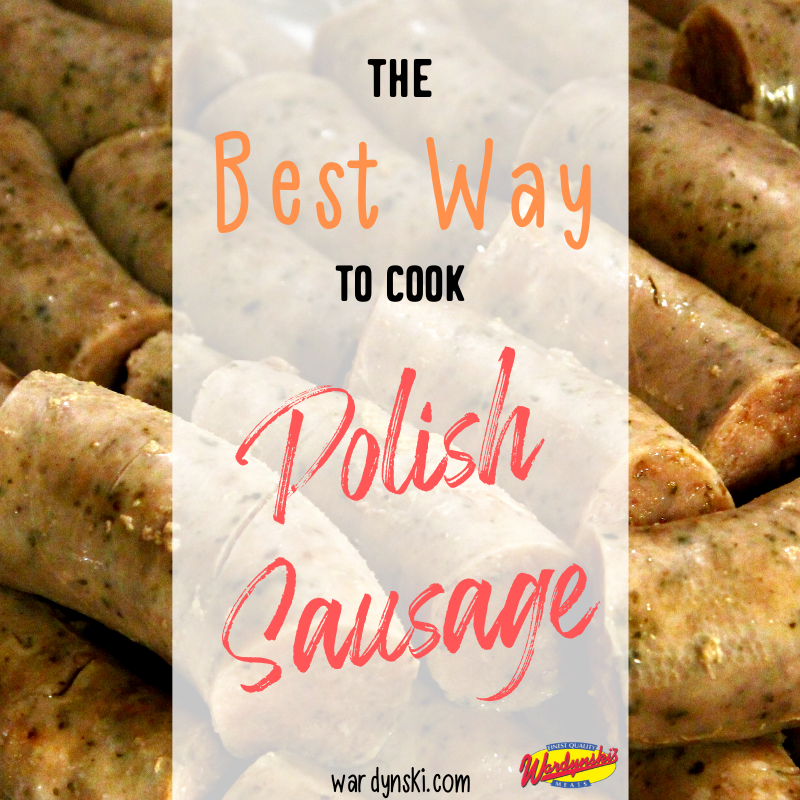 The best way we have found is to simmer the sausage slowly until the internal temperature is 165 degrees.
It used to be that you had to cook it until there was no pink (or "cook it until it's dead as Grandma used to say). However, we have rosemary in our spice block and that can keep it a little pink.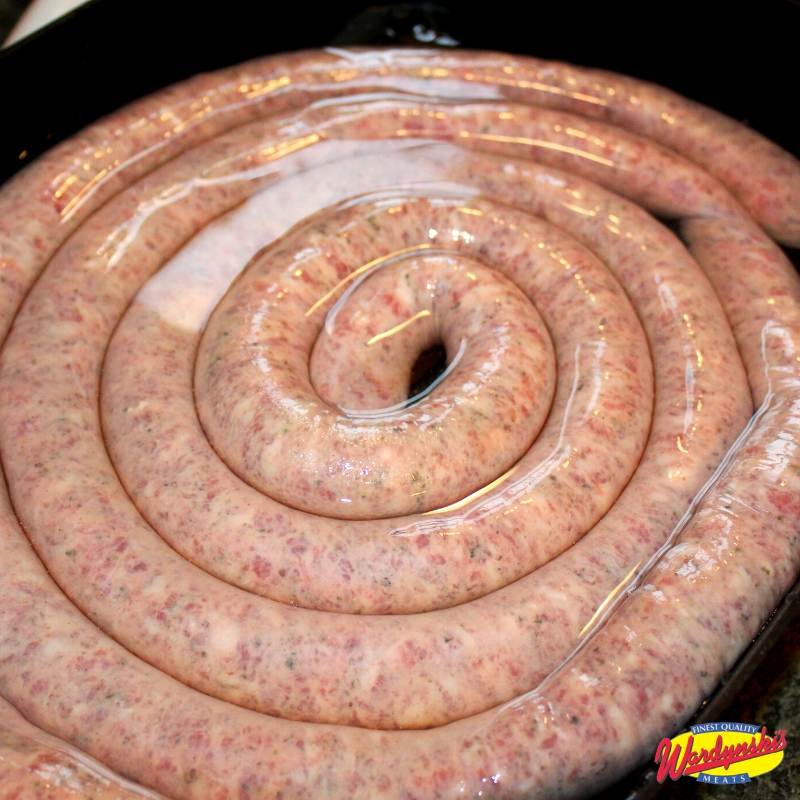 Never let the sausage boil!
The quick rise in temperature can make the casing very tough and sometimes explode while cooking.
You can eat the sausage after it reaches temperature but it can also be heated again by baking in the oven, in a frying pan, anyway you cook the smoked sausage.