In the Beginning
Frank Wardynski emigrated from Poland. In 1919, he began producing his own recipe for Polish Sausage in his new butcher shop in Buffalo, New York. Frank married Lottie Tomczak in 1920. Lottie helped build the business and ran the financial end until her death in 1973.
Growing Popularity
By 1920, the demand for Wardynski Polish Sausage had grown from the local neighborhood into the surrounding areas. The shop was enlarged and sausage became a full time venture. In the photo below, the employees are pictured hanging the original style sausage.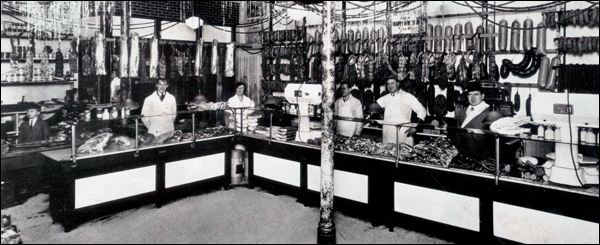 The once quaint butcher shop grew into a full service one by the 1930's. Decorated for the holidays and fully staffed, it was ready to serve the multitude of customers which regularly formed a line down Peckham Street.
Hot Dogs, Bologna, and More!
By 1937, all of Western New York sought Wardynski's famous Polish Sausage, bologna, hot dogs, kiszka, and head cheeses. Frank put another addition onto the building that doubled the size of the plant and added a fleet of delivery trucks to keep up with demand.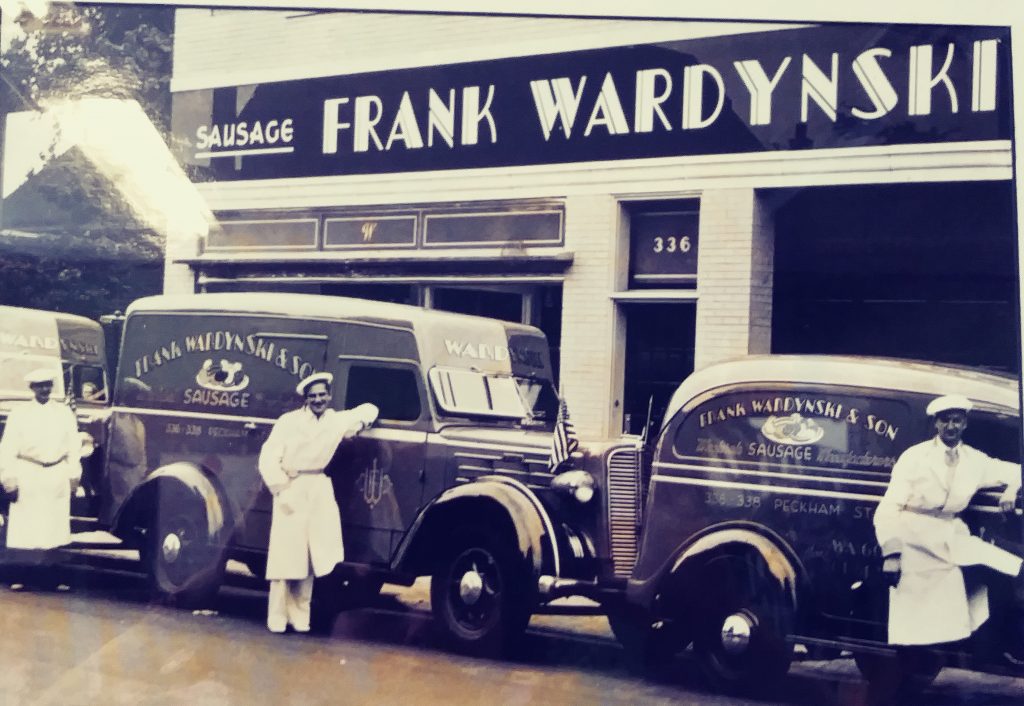 The Next Generation
In 1945, Frank's older son, Raymond, returned from serving in the European theater of operations in WWII and took over managing the business. He became President in the early 1950s, and worked at the plant into his late 80s. Edmund, the younger son who served in the Pacific, also returned to help in the business.
The butcher shop was closed in 1954 in favor of serving the wholesale market only. Business grew steadily and over the next few decades, the plant was built out even more.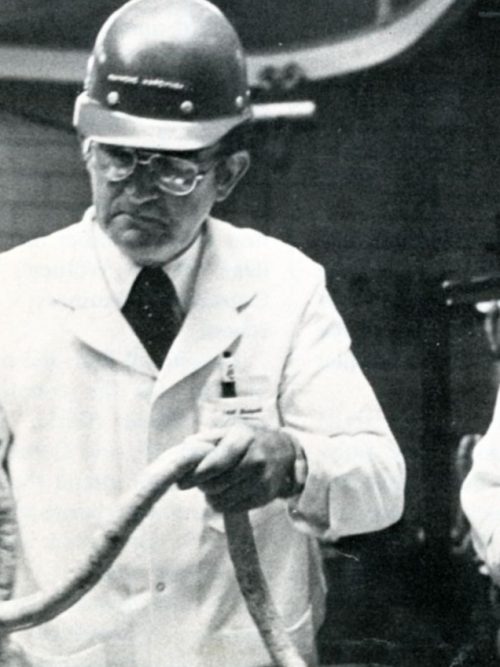 Celebrating 100 Years
Ray's son Skip, Frank's grandson, has owned and operated Wardynski's for the past 25 years. Wardynski's continues to manufacture the best sausage products in the area. The flavors have remained consistent for three generations and so has the tradition. If you have any questions please feel free to contact us today.