For generations, we've been part of holiday meals and summer barbecues. Whether you are looking for Polish, Italian, Chinese, or Holiday sausages, you will find what you want at Wardynski's.
Fresh Polish Sausage
If you're craving the classic Fresh Polish Sausage flavors that you remember, then our traditional recipe is right for you. Our Fresh Polish Sausage and Holiday Sausage (with Marjoram) are offered year round. Check out our recommendation for the best way to cook Fresh Polish Sausage here!
Smoked Polish Sausage

Our smoked Polish Sausage is also offered year round in traditional and holiday (with marjoram) flavors. One of the benefits to Smoked Polish Sausage is it's flexibility. It's fully cooked, can be served hot or cold, and fits in recipes for breakfast, lunch, dinner, or appetizers. It is available in rope or link form and can also be baked, grilled, fried, and more. Check out some of our recommended recipes here!
Chinese Sausage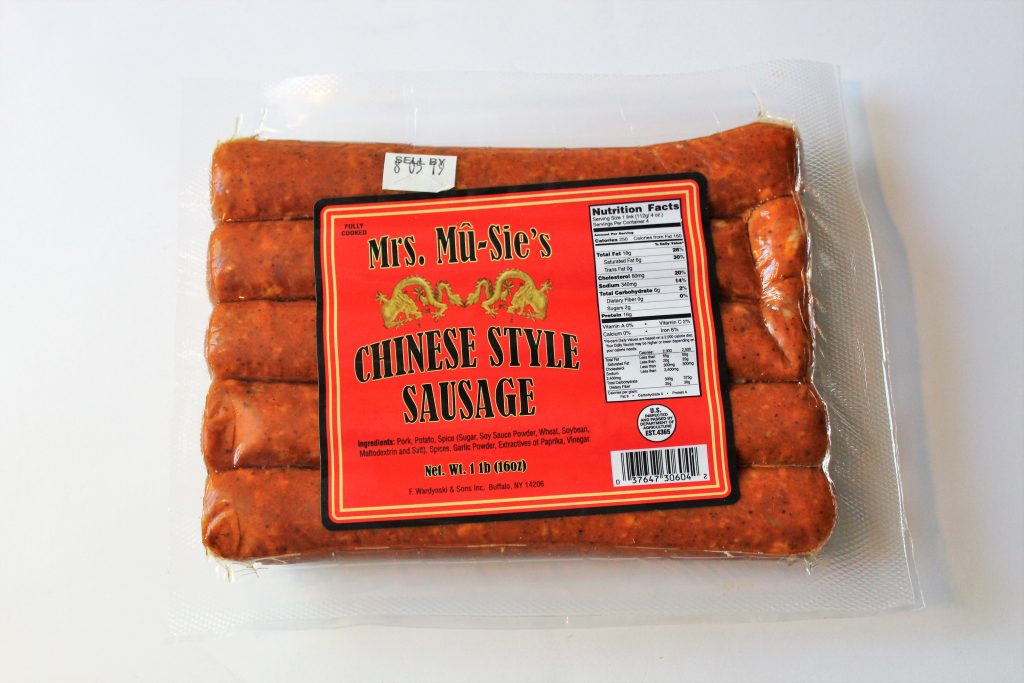 This Americanized twist on a Chinese Sausage called Lap Cheong has become a popular item. The sweet teriyaki flavored sausage is delicious on its own, but is also a great addition to stir-fry recipes and your barbecue grill selection.
*This is the only product we offer that does include gluten, due to the soy sauce.
Italian Sausage
Many people are surprised to find out that a Polish company can make such a delicious Italian Sausage! Our Italian Sausage is most often sold as a food service item, but because of its flavor – not too hot, not too mild – makes it a popular Sausage.
Peckham Street Beef Sausage
This is a beef sausage that comes in both mild and hot flavors. It is available in a link form for food service.