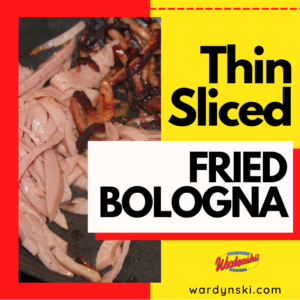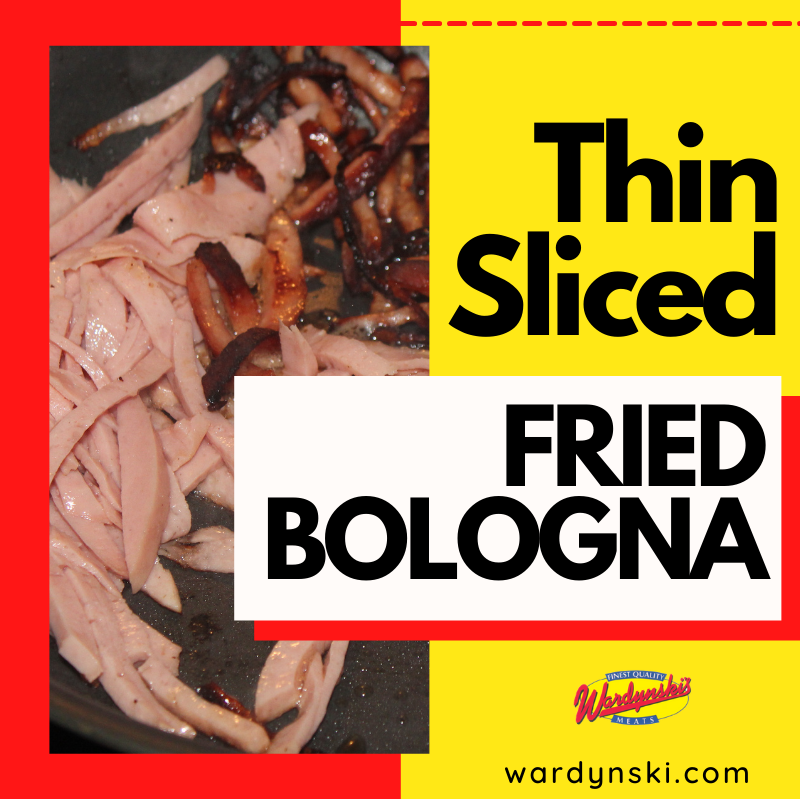 A fun twist on fried bologna!
Thinly sliced Wardynski bologna
1 cup peppers and onions, sliced
Cheese of your choice
Roll 
Julienne the thin slices of bologna. Heat a frying pan over medium heat. Place the julienned pieces in the frying pan and fry to your taste of doneness.
Add 1 tbsp of butter to another pan over medium heat. Add thinly sliced peppers and onions and cook until caramelized.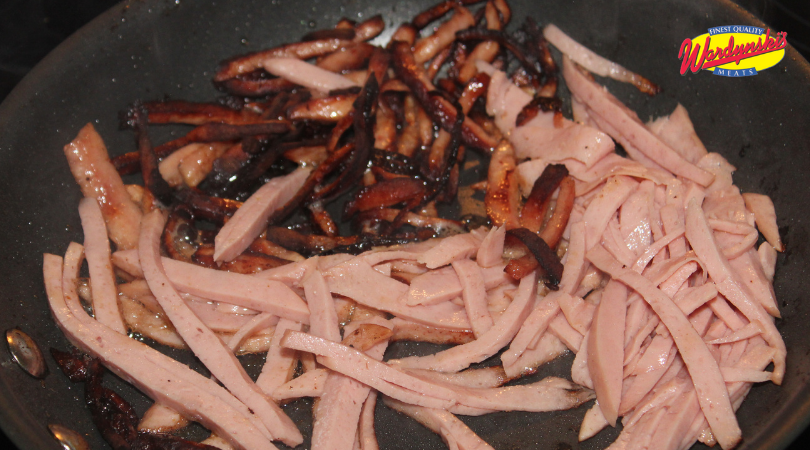 Once the bologna is a little charred, add the peppers and onions and stir together. Remove from the pan and add to a roll. Top with a slice of cheese. Popular cheeses include American cheese, Provolone cheese, or Jalapeno cheese.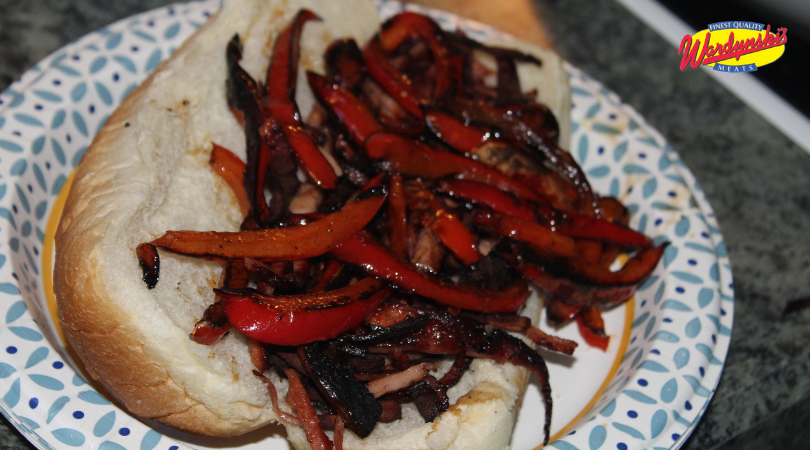 This cooking style offers a wonderful array of crispy and tender bologna in every bite!