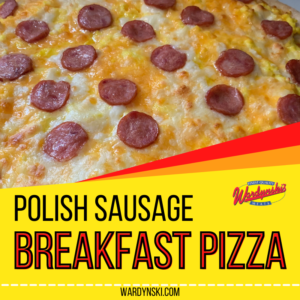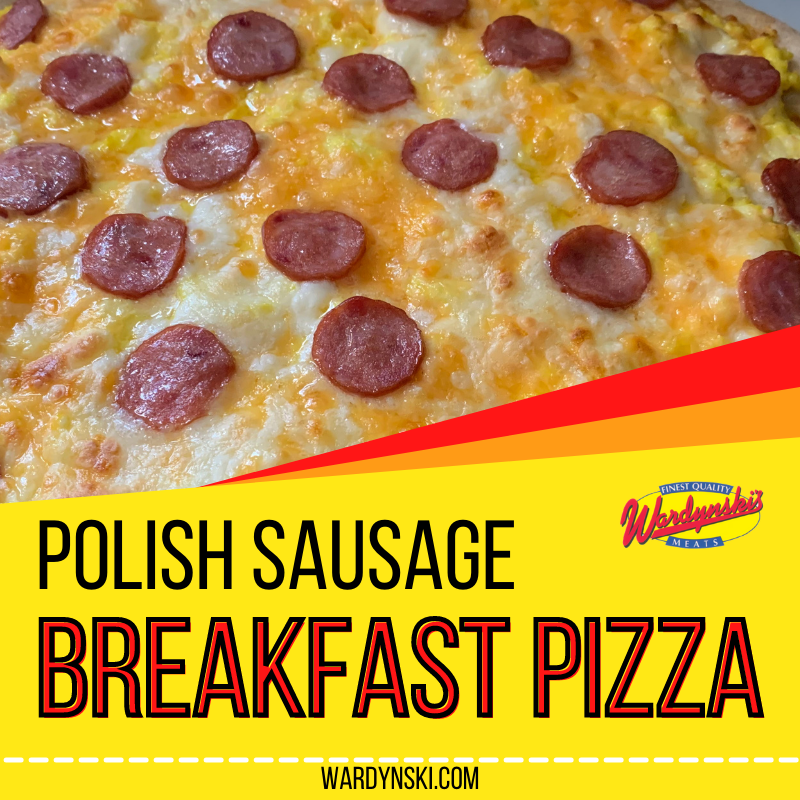 Inspired by Peggy's Father's Love of Polish Sausage, Eggs, and Cheese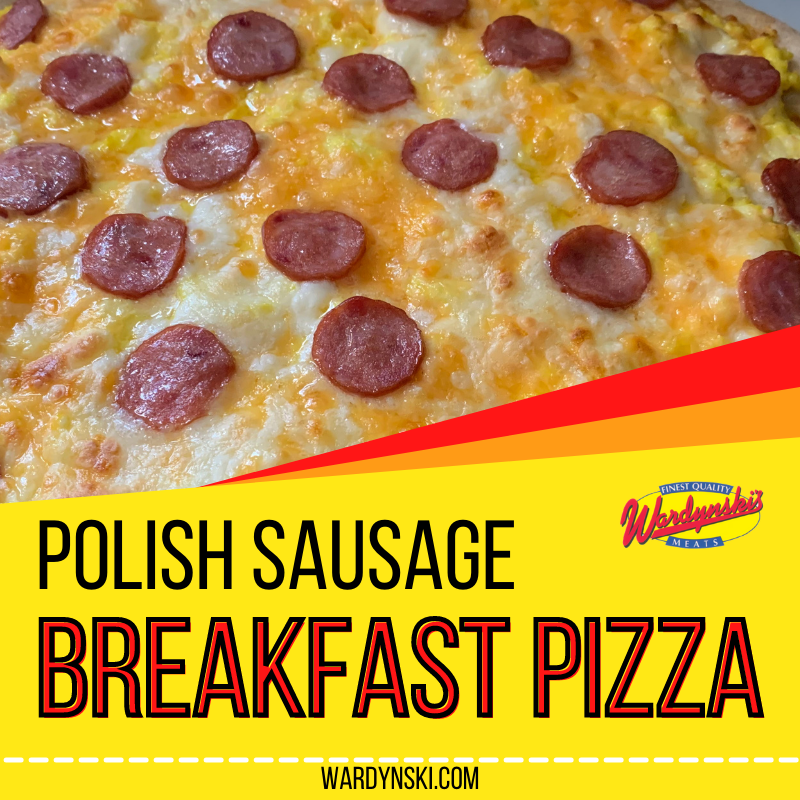 Pizza Dough (This works with any pizza dough of your choice)
1 ½ tbsp. of olive oil (divided)
6 large eggs
2 tbsp. water
1 cup of mozzarella
1 cup sharp cheddar cheese
1 link of Wardynski Polish sausage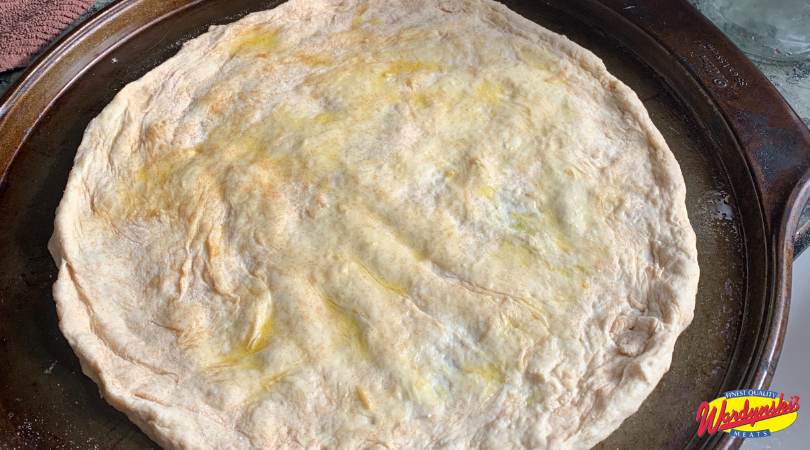 Roll out pizza dough on a pan and stretch it to your desired size. Use 1 tbsp of olive oil and spread over the crust.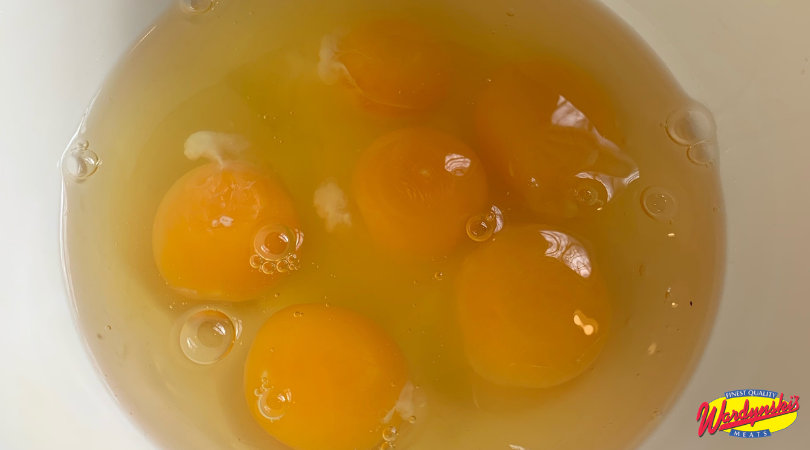 Whisk eggs and water and beat until fluffy. Heat ½ tsp of olive oil in pan and add eggs. Once they start to set, gently move around pan until cooked. Do not overcook the eggs.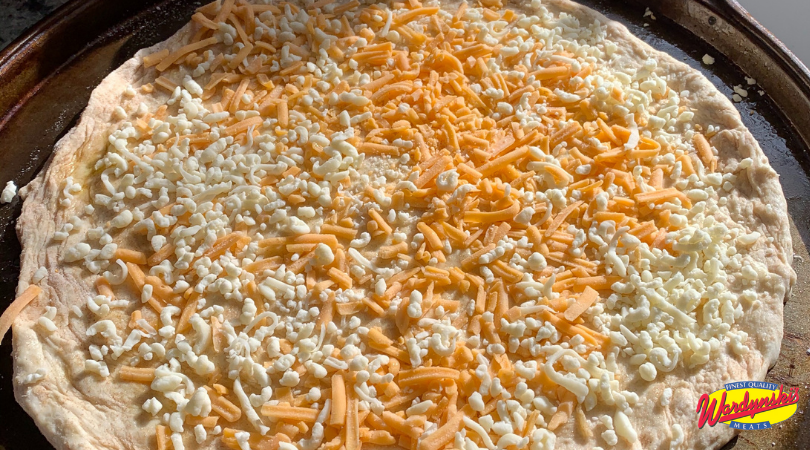 Layer ½ cup of each cheese onto the rolled out dough.
Then add cooked eggs over the cheese and then add the rest of the cheese over the top. Slice the Polish link in very thin slices and place it on top of the pizza, like pepperoni.
Bake at 450 degrees for 14 minutes, or until the cheese is melted and the crust is golden brown. (Timing may vary depending on pizza crust used. Follow those directions).
Variations
For a creamier texture, layer American Cheese on the bottom of the pizza and then use a cup of shredded cheddar and/or mozzarella on the top.
Add sweet peppers, onions to the egg mixture.