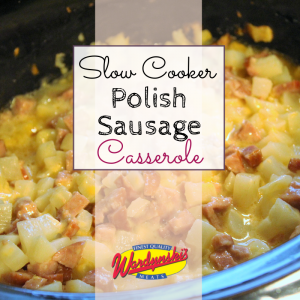 A cozy and tasty way to end the day!
14 oz. Wardynski Polish Sausage, smoked
1 small onion
32 oz Bag of Hash Browns
2 tsp Chicken Base
2 tbsp flour
1 tbsp butter (unsalted is best)
1 1/2 cups Cheddar cheese, grated
1 cup milk
1 cup water
Chop the onion and Polish sausage into small pieces.
Melt the butter in a small saucepan over low heat. Sprinkle in the flour and whisk. Cook for 1 minute.
Stir in water and whisk to remove any lumps. Simmer until thick, then stir in milk and chicken base. Sauce should start to thicken slightly. Set aside.
Lightly grease the inside of the slow cooker insert. Place hash browns, smoked sausage, onion, and cheese together in the slow cooker. Pour the sauce over the top and stir.
Cover and cook on high for 3 hours or until the potatoes are tender. Serve with crumbled bacon on top for extra crunch.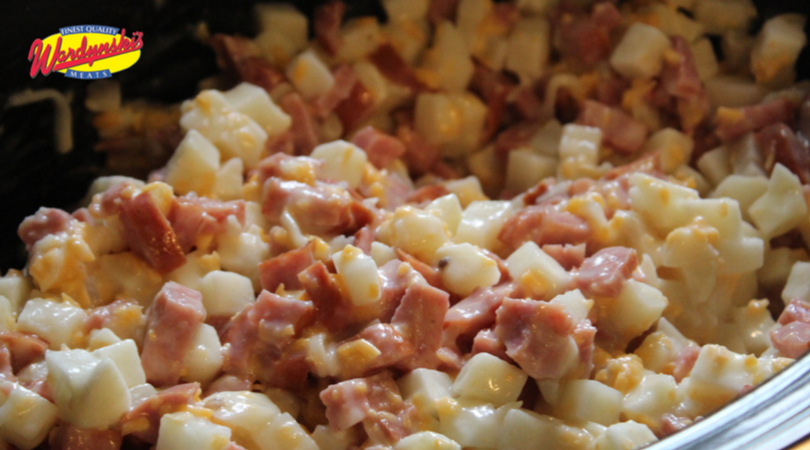 Peggy's Tip:
Make sure you use Wardynski sausage. I have found other sausages either need additional seasonings, or break down to mush during cooking.