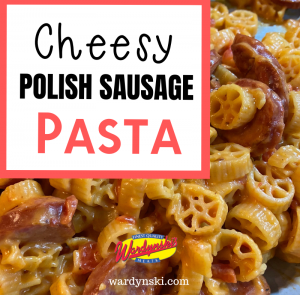 1 tbsp olive oil
14 oz Wardynski Polish sausage, sliced
¼ cup of onions, chopped
1 tbsp minced garlic
2 cups of chicken broth
1 10 oz can of petite diced tomatoes
½ cup milk
8 oz of dry Wagon Wheel pasta (or pasta of your choice)
1 ½ cups of shredded cheddar cheese
Corn starch slurry as needed (whisk together 1 tsp of cornstarch with 1 tsp of water until it looks like milk)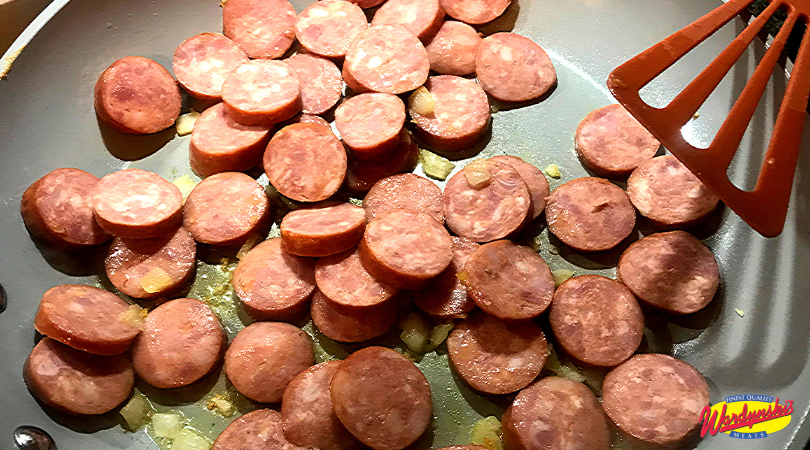 Add olive oil to a deep fry pan over medium heat. Add onions and sausage and cook until lightly brown. Add garlic and cook another 30 seconds.
Add chicken broth, diced tomatoes, milk and dry pasta. Bring the mixture to a boil, cover and reduce heat to low.
Simmer for about 15 minutes or until the pasta is tender.
Optional – If you would like to make the cheesy sauce a little thicker, you can add the cornstarch slurry to the pan and mix well. Turn off the heat.
Add the cheese and stir until melted. Serve immediately.