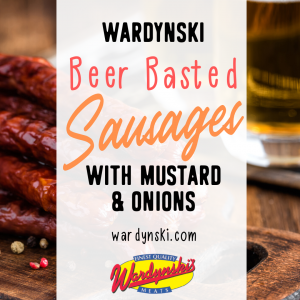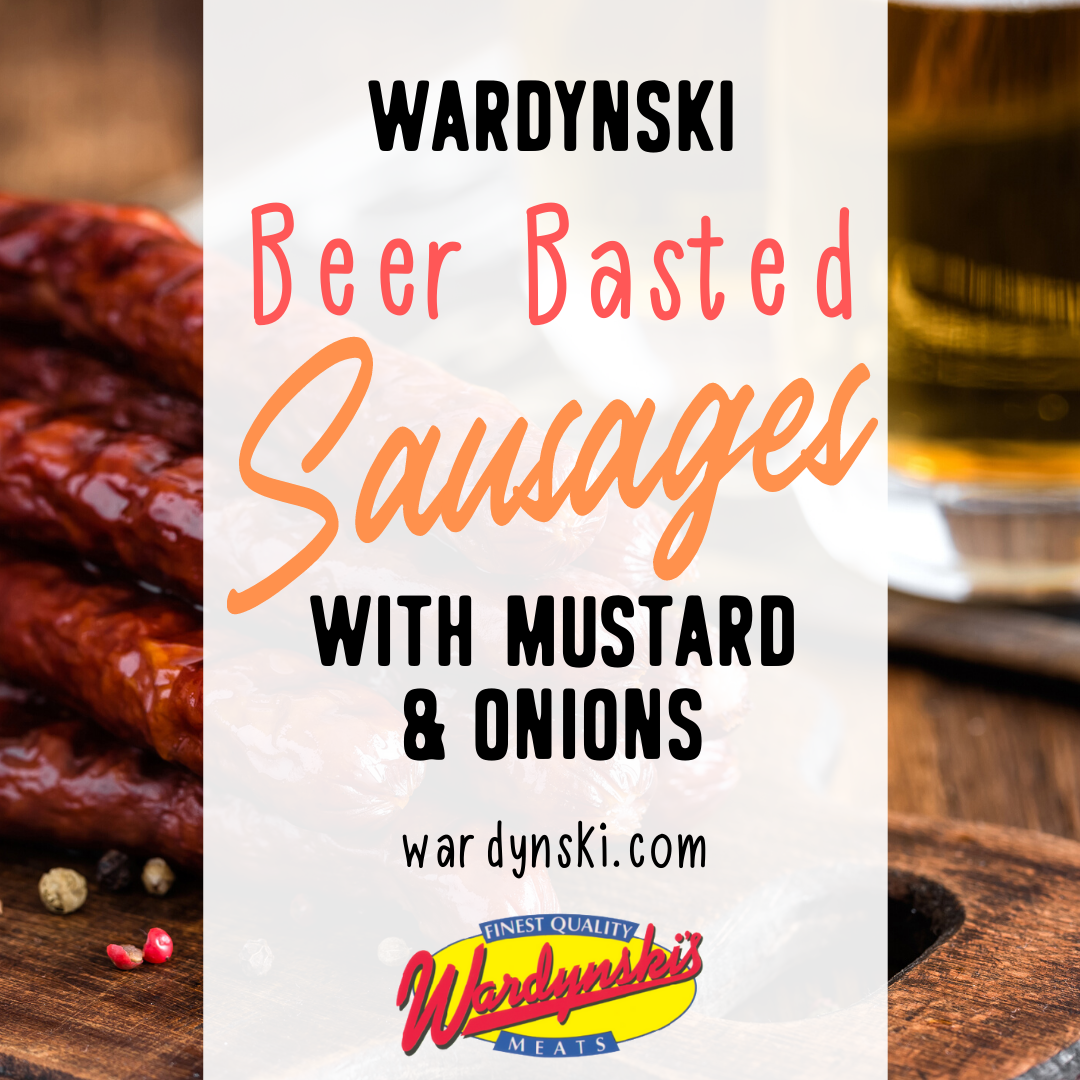 6 Wardynski Polish Sausages links
1 bottle of dark beer
4 tbsp hot mustard
1 large yellow onion, thinly sliced
1 tbsp butter
Melt butter in large fry pan over low heat. Add the onions and stir until they soften and turn brown, careful not to let them burn. Remove from heat and stir in the hot mustard.
Next, cook the Polish sausages on a grill, and baste with the beer as they cook.
Serve the sausages on rolls and cover with the onions.